May 2021

* * * Sennet Reunion Status * * *
Mike and Nancy Hory (64-66) are planning to host Sennet's next reunion in Mobile, AL. In our last newsletter Mike asked the Sennet crew for their thoughts about trying to hold a reunion this year or delaying it until next year. Almost everyone voted to delay the reunion until 2022. Considering their votes and the fact that many COVID-19 variant issues remain unresolved, we feel that both the preferred and the safest options are to delay the Sennet reunion until 2022. The dates are not set at this time, but we believe we should plan to meet in the fall months as in prior reunions. Tentative start dates would be Sept 25, Oct 02, or Oct 09, 2022 (that's next year not this fall).
We are excited about the reunion and are eagerly getting back to work. We are looking into a dinner cruise and / or going out on a duck boat tour if available. We're also investigating the Mardi Gras Museum and some other unique venues in Mobile. There is, of course, the Battle Ship Memorial Park that is a military playground of airplanes, tanks, and other military memorabilia including the USS Alabama (BB-60) a WWII battleship, and the USS Drum (SS-228), a WWII submarine. Both are open to the public. If we want we could have a lunch on board the battleship, and we can have a guided tour of the USS Drum. I should note that the upkeep and maintenance on the sub is performed by members of the USSVI chapter, Mobile Bay.
* * * Two Things You Can Do * * *
First – We have always encouraged wives, significant others and children of Sennet crew members to join us at our reunions. They are an important part of our lives. That invitation includes widows and children of crew members that have passed. We want to make sure that the widows and children are formally invited, but we have lost touch with most of the families of deceased crew members. So, if you are still in contact with any of them, please extend a Sennet invitation to attend our reunion. Also if you have an email address for them, forward it to Stan Pollard, and he can add them to Sennet's newsletter list.
Second - It is important when planning a reunion, reserving the hotel or booking tours to have a reasonably accurate prediction of the expected attendance. We use attendance numbers from past reunions, but this reunion has been delayed an extra year, so we need your best predictions about attendance. It is important. Please let mike know your intentions.
Are you definitely coming, maybe coming, or not coming to the reunion.
Contact Mike at:
Mike Hory - Reunion Coordinator
8069 Eastern Circle Dr.
Brooksville, FL 34613-5656


Email: masterchief04011@yahoo.com
Cell 386-847-1297
---
* * * Navy's Newest Subs * * *
Columbia Class SSBNs - In October 2020 construction began on USS Columbia (SSBN-826), the first of 12 planned Columbia class submarines designed to replace the Ohio class ballistic missile submarines. The Columbia will be 560 feet long, 43 feet in diameter and will displace 21,140 tons. That's a really big boat. The ship has a planned service life of 42 years, and it's reactor core will never need to be refueled. Propulsion will be turbo-electric pump-jet propulsion.
USS Columbia will be armed with 16 Trident D5 missile tubes. The Trident D-5 is a three-stage, solid rocket fuel missile with a range of 4,600 miles, and each missile is capable of carrying up to 14 thermonuclear warheads, each with a destructive power six times greater than the bomb dropped on Hiroshima. She will also be armed with twin torpedo tubes.
Block IV Virginia Class SSNs – USS Montana (SSN-794) was launched in February 2021 and is expected to be delivered to the Navy by mid-2021. Montana is the third of 10 planned Block IV Virginia class submarines. She is 377 feet long (Sennet – 312 feet), 34 feet in diameter (Sennet – 27 feet) and displaces 7,800 tons (Sennet – 1,870 tons). Her S9G reactor produces 40,000 shp and will last 33 years without refueling. Sennet had 5,400 shp surfaced and 2,740 shp submerged. Montana is capable of submerged speeds in excess of 25 knots and depths in excess of 800 feet. She will be manned with 15 officers and 117 enlisted. Sennet was manned by 70 enlisted and 10 officers.
USS Montana has two large diameter vertical payload tubes for 12 Tomahawk cruise missiles. She also has four torpedo tubes capable of launching Mk 48 torpedos, Tactical Tomahawks, Harpoon missiles and the advanced mobile mine.
Block V and Block VI Virginia Class SSNs – Construction has already begun on a Block V version of the Virginia class which lengthens the boat and adds 4 additional large diameter payload tubes for an additional 28 Tomahawk cruise missiles (or 40 in total) to greatly enhance the strike capability of these SSNs. A Block VI version of the Virginia class will focus on improved stealth to operate in a contested environment; enhanced sonar performance through a new bow conformal array; and the ability to sense and interact with more of the water column, including the sea bed.
---
* * * From the Quartermaster's Notebook * * *
Eternal Patrol . . .
We have recently learned that the following Sennet shipmates have passed away:
MoMM3(SS) Jaroslow (n) Majnich (1945-1948) departed February 19, 2021.

LT John D. Jerome (1959-1961) departed March 03, 2021.

EN3(SS) Marlin R. "Dutchie" Zimmerman (1948-1950) departed March 12, 2021.

Sharon Luther wife of MM1(SS) Ralph Luther 64-68 decom) departed March 22, 2021.
---
Binnacle List . . .
These shipmates are facing some serious challenges and would like to hear from you. A simple email, card or phone call means so much to them. Find out more info about your friends on the Sennet web site page "Binnacle List."
EN1(SS) William "Jeter" Brock (1962-1964) email: pollie22@bellsouth.net
5793 Sunview Dr
Milton FL 32570

TM1(SS) Hubert "Dale" Cross (1959-1968)
78 Balee Dr.
Ethridge, TN 38456-5626

MM1(SS) Ralph Luther (1964-1968)
107 Wood Side Dr.
Summerville SC 29485-8456

RM2(SS) Robert J. "Bob" Mullin (1958-1960)
Robert Mullin
c/o Kevin Mullin
118 Ox Yoke Dr.
Rutland, VT 05701-9301
---
Ship's Store . . .
We stock some Sennet unique submarine items like:
T-Shirts - $22 – Navy blue shirts with the Sennet logo embroidered above the pocket and a submarine veteran screen print on the back. Sizes Lg, XL, and XXL.

Ball caps - $12

Ships patches (cloth) - $5

Hoodies - $30 – submarine veteran screen printed on the back. Only in size XXL.

Submarine wife pins - $5

Sennet challenge coins - $5
Prices do not include postage. Contact Ralph Luther for availability and total cost. All revenue goes 100% into the Reunion Fund. Make checks payable to: USS Sennet SS-408 Reunion Fund and mail to:
USS Sennet SS-408
c/o Ralph Luther
107 Wood Side Dr.
Summerville, SC 29485-9301
Email: rluther107@gmail.com
Cell 843-991-1451
Due to limited demand, we will probably not restock the ship's store, so check the supply with Ralph and get your orders in now.
---
* * * Coronavirus Vaccines * * *
Here's an extract from the RAO Bulletin dtd 15 Apr 2021.
Update 34: Army Begins Clinical Trials on SpFN - A unique vaccine produced by the Walter Reed Army Institute of Research started clinical testing 6 APR, and Army researchers hope it will combat variants of SARS-COV-2, the novel coronavirus that causes COVID-19. The vaccine, called spike ferritin nanoparticle, or SpFN, could also help fight other coronaviruses, a group of related RNA viruses that often cause respiratory-related diseases in mammals. Army researchers have been tracking the threat posed by new coronaviruses even before the pandemic. We need a vaccine that has potential to protect broadly and proactively against multiple coronavirus species and strains.
New variants of COVID-19 have emerged in South Africa and the United Kingdom. Army medical personnel are hopeful that the current vaccines can combat those new strains. They are designing SpFN as the next generation vaccine, one that paves the way for a universal vaccine to protect against not only the current virus, but also counter future variants, stopping them in their tracks before they can cause another pandemic.
Pre-clinical studies indicated that SpFN induces very strong antibody responses in patients, curbing the virus that causes COVID-19 infection, as well as three major SARS-CoV-2 variants and the SARS- CoV- 1 virus. [Source: ArmyTimes | Kyle Rempfer | April 7, 2021 ++]
---
* * * Join us at our Sennet Reunion * * *
Green Board, Stan
408.stan@gmail.com
---
---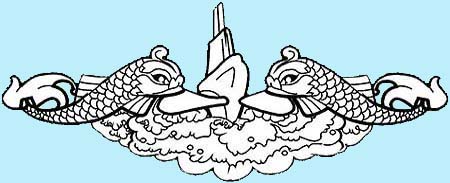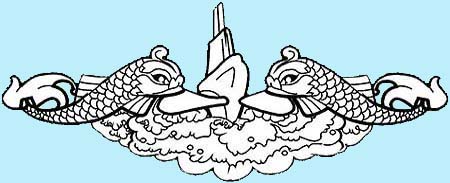 USS SENNET (SS-408)
All Hands Newsletter