December 2022

USS Sennet (SS-408) was decommissioned on Dec 02, 1968. Sometime after the war, Sennet's WWII vets began holding reunions. As they aged out, Ralph Luther picked up the ball and hosted Sennet reunions with the help of Jim Vernon for many more years. Others have hosted reunions too; John McMichael, John Duncan and Mike Hory.
---
* * * Will There Be Another Sennet Reunion ? * * *
---
I sent out a newsletter asking for your inputs. Here is a brief summary of the responses:
16 crew members said they would probably attend.
That would be 15 hotel rooms (1 has an RV).
Counting wives, daughters, etc. that might be 25 attendees.
Keep in mind that these are "best case" numbers. Which means that a conventional reunion with reserved blocks of rooms, scheduled tours and transportation, etc. is no longer a reasonable plan. But we are not sunk . . . not yet. Here are three options:
We could hold a shorter reunion with few or no contractual obligations. A reunion could be as simple as we advertise the hotel and date. Possibly we could arrange for a meeting room and a banquet. But we should try to do everything with a minimum of contracts and obligations.
We could join with the United States Submarine Veterans, Inc (USSVI) national conventions. Their next reunion will 8/27 to 9/03/2023 be in Tucson, AZ.
We could combine with another boat reunion. Thornback has asked about that.
First things first, all three options above require someone to step up and take the lead.
---
* * * Are There Any Volunteers ? * * *
Contact Stan Pollard at 408.stan@gmail.com or cell (330) 749-7151.
And there is option 4 – we treasure our Sennet memories and each go our own way.
---
* * * From the Quartermaster's Notebook * * *
Ship's Store . . .
Ralph Luther stocks a limited supply of Sennet unique submarine items like: T-Shirts - $22 – Navy blue shirts with the Sennet logo embroidered above the pocket and a submarine veteran screen print on the back. Sizes Lg, XL, and XXL. Ball caps - $14 Ships patches (cloth) - $5 Hoodies - $30 – submarine veteran screen printed on the back. Only in size XXL. Submarine wife pins - $5. Sennet challenge coins - $5.
Prices do not include postage. Contact Ralph Luther by email for availability and total cost. All revenue goes 100% into the Reunion Fund.
Make checks payable to: USS Sennet SS-408 Reunion Fund and mail to:
USS Sennet SS-408
c/o Ralph Luther
107 Wood Side Dr.
Summerville, SC 29485-9301

Email: rluther107@gmail.com
Eternal Patrol . . .
CS2(SS) Elmer Alexander (1956-1957) departed May 09, 2022.
EM3(SS) Joseph L. Beyers (1967-1968 decom) departed September 25, 2022.
EN2(SS) Forrest D. "Gizzy" Phelps (1957-1959) departed November 25, 2022.
Binnacle List . . .
These shipmates are facing some serious challenges and would like to hear from you. A simple email, card or phone call means so much to them. Find out more info about your friends on the Sennet web site page "Binnacle List."
TM1(SS) Hubert "Dale" Cross (1959-1968)
78 Balee Dr.
Ethridge, TN 38456-5626

RM2(SS) Robert J. "Bob" Mullin (1958-1960)
Robert Mullin
c/o Kevin Mullin
118 Ox Yoke Dr.
Rutland, VT 05701-9301
---
* * * So . . . Will There Be Another Sennet Reunion? * * *
* * * We're Looking for a Volunteer * * *
---
---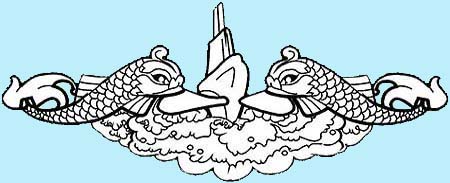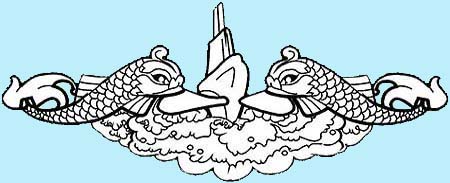 USS SENNET (SS-408)
All Hands Newsletter