If You Weren't There, You Missed a Great Reunion!
We had three wonderful days of renewing friendships and sharing memories.
Here's who came:
Carl & Lucy Albury (63-65), Robert Brown (66-68), Ron & Connie Bycroft (66-68), Charles DiLeo (66-68), Nelson Gainey &Mary Monsanto (65), Frank Gallucci & son, Tony (66-68), John Goodman (65-67), John Johnson (61-62), Ralph Luther (64-68), Keith & Kathie Malone (67-68), John McMichael (64-68), Jon Miller & son-in-law, Michael (64-67), David & Pat Molnar (64-67), Ray Montminy & Donna Tanner (63-66), Stan & Carol Pollard (67-68), Lawrence & Gail Sayetta (60-66), Jim & Yvonne Vernon (64-67), and Chuck Wrayno (63-68).
Special Thanks to:
John McMichael (64-68) and David Molnar (64-67) for help with the Memorial Service.
Jim & Yvonne Vernon (64-67) for photography.  Pictures will be posted on the Sennet website soon.
Ralph Luther (64-68) for handling finances, running the raffle and maintaining the ship's store.
David Hardy (622-66) for sending in our banquet blessing and Memorial benediction.
At the Memorial Service we honored our departed shipmates with a reading of their names, tolling the ship's bell and lighting candles in remembrance.
The winners were:
Robert Brown (66-68) won a free night's stay at the Landmark Resort.
Jim Vernon (64-67) pocketed $70 from the 50 / 50 raffle.
And everyone took home a commemorative Sennet coffee cup and Memorial Candle.
The banquet was a real feast with fried chicken, BBQ pork chops, mashed potatoes, green beans, macaroni & cheese, cornbread muffins, salad and desserts.
Was the Reunion Good?
I don't want to brag, but it was so good that, at the banquet, every single Sennet veteran took the oath and re-enlisted in the Navy.  I won't say any more.  You just need to ask someone who was there.
So, What's Next?
At our business meeting there was a unanimous vote to continue holding Sennet reunions.  Since our group is smaller, we decided that future reunions should follow a similar "shortened" format without formal tours and group transportation.  John McMichael (64-68) volunteered to host the next reunion in approximately two years time and somewhere in Texas.
---
Lapel Pin Honors Vietnam-Era Service
A lapel pin available to all active-duty military members who served anywhere in the military during the Vietnam War boasts powerful imagery: An eagle inside a blue circle, stars and stripes in the background, surrounded by a laurel wreath.  But the words on the back might say it best: "A grateful Nation Thanks and Honors You."
The pin is a product of the United States of America Vietnam War Commemoration, launched in limited numbers in 2014.
All U.S. veterans who served on active duty between Nov 1, 1955 and May 15, 1975 - regardless of location are eligible for the pin.  The pins are distributed by "commemorative partners" - veterans associations, universities, medical centers and a host of other types of groups that have agreed to support the commemoration, according to the organizations website at  www.vietnamwar50th.com
Many thanks to Frank Gallucci (1966-1968) for providing the above information.
---
* * * From the Quartermaster's Notebook * * *
Donations . . . Many thanks to these shipmates and friends for their generous donations:
Charles L. DiLeo (1966-1968)
John L. Goodman (1965-1967)
Erika Norman-Gravseth, daughter of Gary Norman (1965-1967)
John A. McMichael (1964-1968)
Contributions from our generous supporters help make our newsletters, website and reunions possible. Simply said, they reunite friends. Make your check payable to: USS Sennet SS-408 Reunion Fund and mail to Ralph Luther. His address is below.
Ship's Store . . . Ralph Luther stocks a limited supply of Sennet unique submarine items like:
T-Shirts – Size XXL only - Navy blue shirts with the Sennet logo embroidered above the pocket and a submarine veteran screen print on the back - $22
Hoodies – Size XXL only - Submarine veteran screen printed on back - $30
Ball caps - $14
Ships patches (cloth) - $5
Submarine wife pins - $5
Prices do not include postage. Contact Ralph Luther by email for availability and total cost. All revenue goes 100% into the Reunion Fund. Make checks payable to: USS Sennet SS-408 Reunion Fund and mail to:
USS Sennet SS-408
c/o Ralph Luther
107 Wood Side Dr.
Summerville, SC 29485-9301

Email: rluther107@gmail.com
---
Eternal Patrol . . . Recently we learned of the passing of these shipmates:
TM1(SS) Herbert D. "Dale" Cross (1959-1968) departed October 24, 2023.
IC3(SS) Robert J. Waters (1968) departed October 15, 2023.
We will remember our other departed shipmates at our reunion Memorial Service.
Special thanks to Ron & Connie Bycroft (1966-68) who send condolence cards to the families of deceased crew members.
---
Binnacle List . . . These shipmates are facing some serious challenges and would like to hear from you. A simple email, card or phone call means so much to them. Find out more info about your friends on the Sennet web site page "Binnacle List."
RM2(SS) Robert J. "Bob" Mullin (1958-1960) has Alzheimer's and lives in a memory care facility in Rutland, VT. Cards or letters may be sent to his son, and he will share them with Bob.
Robert Mullin
c/om Kevin Mullin
118 Ox Yoke Dr.
Rutland,mVT 05701-9301
---
Last Word - The Sennet web site is at  www.sennet.org  I will be posting reunion pictures on the web site soon.  Stay tuned.
---
Green Board,
Stan Pollard
---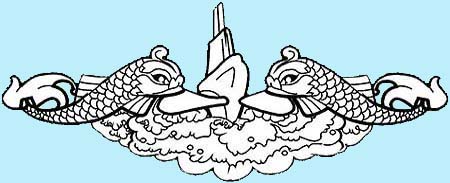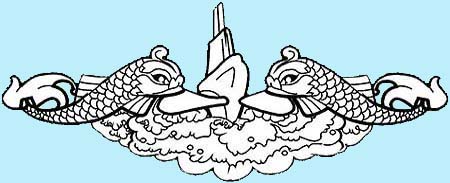 USS SENNET (SS-408)
All Hands Newsletter