September 2021

* * * Sennet Reunion Status * * *
Mike and Nancy Hory (64-66) are planning to host Sennet's next reunion in Mobile, AL. &nbnsp; One question remains - When is the reunion? We want the reunion to safe for all attendees, and the truth is that Covid is still not under control. Most likely the Sennet reunion will be next fall, September or October 2022. The dates are not set at this time, but we hope to have something firm before the end of this year.
Two things you can do - First – We have always encouraged wives, significant others and children of Sennet crew members to join us at our reunions. They are an important part of our lives. That invitation includes widows and children of crew members that have passed. We want to make sure that the widows and children are formally invited, but we have lost touch with most of the families of deceased crew members. So, if you are still in contact with any of them, please extend a Sennet invitation to attend our reunion. Also if you have an email address for them, forward it to Stan Pollard, and he can add them to Sennet's newsletter list.
Second - It is important when planning a reunion, reserving the hotel or booking tours to have a reasonably accurate prediction of the expected attendance. We use attendance numbers from past reunions, but this reunion has been delayed an extra year, so we need your best predictions about attendance. It is important. Please let mike know your intentions.

Are you are definitely coming, maybe coming, or not coming to the reunion?
Contact Mike at:
Mike Hory - Reunion Coordinator
8069 Eastern Circle Dr.
Brooksville, FL 34613-5656


Email: masterchief04011@yahoo.com
Cell 386-847-1297
---
* * * Submarine Drydocking * * *
USS Cod (SS-224) is a Gato class submarine built in 1942 and a veteran of seven war patrols. In 1959 she was moored in Cleveland, OH as a training vessel. In 1976 she was designated a historic museum and opened to the public. She has a web page at www.usscod.org.
Her crew has done a wonderful job of taking care of her, but the last time COD was in dry dock was in the early 1960's. In mid June this year, she was taken to DonJon Shipbuilding and Repair in Erie, PA for a two month, 1.4 million dollar dry docking and repairs below the water line. And Sherwin Williams donated all the primer and paint to finish the job. She returned to her homeport in Cleveland in mid August, and is open for visitors. There are some very interesting videos on YouTube of the work. Search for USS COD dry dock update.
---
* * * From the Quartermaster's Notebook * * *
Donations . . .
Special thanks to LTJG Joseph M. Sendek (1960-1962) for his generous contribution to the Sennet reunion fund. Donations help to make our reunions possible.
---
Binnacle List . . .
These shipmates are facing some serious challenges and would like to hear from you. A simple email, card or phone call means so much to them. Find out more info about your friends on the Sennet web site page "Binnacle List."
EN1(SS) William "Jeter" Brock (1962-1964) email: pollie22@bellsouth.net
5793 Sunview Dr
Milton FL 32570

TM1(SS) Hubert "Dale" Cross (1959-1968)
78 Balee Dr.
Ethridge, TN 38456-5626

RM2(SS) Robert J. "Bob" Mullin (1958-1960)
Robert Mullin
c/o Kevin Mullin
118 Ox Yoke Dr.
Rutland, VT 05701-9301
---
Eternal Patrol . . .
We have recently learned that the following Sennet shipmates have passed away:
TNSN(SS) Mario L. Blanco (1966-1967) departed May 31, 2021.
TM2(SS) William J. Brunson, Jr. (1952-1959) departed August 14, 2020.

EM1(SS) Billy R. Cowart (1959-1962) departed June 07, 2021.
SN(SS) John B. Kihm, III ((1955-1957) departed September 06, 2021.

MM1(SS) Kenneth M. McCoig (1964-1965 departed August 21, 2021.
LT Rufus E. Rose, Jr. (1956-1958) departed July 01, 2021.

YN2(SS) James E. Rushing (1950-1951) departed July 22/2021.
EN3(SS) Daniel E. Spencer (1963-1965) departed June 17, 2021.

TN(SS) Herbert E. Stewart (1947-1949) departed September 02, 2010.
QMSN(SS) Linwood I. Sutton (1952-1954) departed June 25, 2021.

FN(SS) Leo A. Weidner (1953-1955) departed June 14, 2021.
Special thanks to Ron & Connie Bycroft (1966-68) who send condolence cards to the families of deceased crew members.
It's easy to lose track of crew members and often difficult to learn when a shipmate has passed. If you hear of Sennet crew member dying, please pass the word along to Stan, so he can inform the entire Sennet crew.
---
Ship's Store . . .
We stock some Sennet unique submarine items like:
T-Shirts - $22 – Navy blue shirts with the Sennet logo embroidered above the pocket and a submarine veteran screen print on the back. Sizes Lg, XL, and XXL.

Ball caps - $12

Ships patches (cloth) - $5

Hoodies - $30 – submarine veteran screen printed on the back. Only in size XXL.

Submarine wife pins - $5

Sennet challenge coins - $5
Prices do not include postage. Contact Ralph Luther for availability and total cost. All revenue goes 100% into the Reunion Fund.
Due to limited demand, we will probably not restock the ship's store, so check the supply with Ralph and get your orders in now. Make checks payable to: USS Sennet SS-408 Reunion Fund and mail to:
USS Sennet SS-408
c/o Ralph Luther
107 Wood Side Dr.
Summerville, SC 29485-9301
Email: rluther107@gmail.com
Cell 843-991-1451
---
* * * Join us at our Sennet Reunion * * *
Green Board, Stan
408.stan@gmail.com
---
---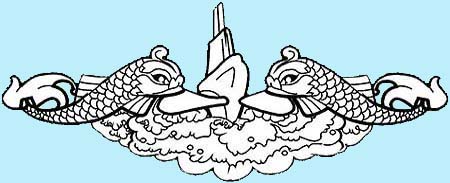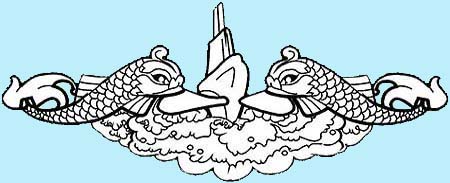 USS SENNET (SS-408)
All Hands Newsletter