USS Sennet SS-408 Reunion 2019
September 22-26, 2019
Double Tree by Hilton, N. Charleston, SC 29406
Phone: 1-800-774-1500
---
November 17, 2018

Greetings Shipmates,

I'll start with two important notes – first, please ignore my previous newsletter and registration form. It was issued in error. And second, there is a new phone number for the reunion hotel reservations.

Enclosed are some more details about our upcoming ALL HANDS REUNION 2019. The new phone number for making room reservations is 1-800-774-1500. The DoubleTree by Hilton is located in North Charleston, SC on Ashley Phosphate Rd @ I-26. Free shuttle service is provided from the airport.

Room rates are $119.00+ the usual taxes, etc. and be sure to tell them you are with the USS Sennet Reunion. Cut off date for reservations is 8/22/2019. You can cancel your reservation anytime up to 24 hours prior to arrival date without charges.
• Sunday,9/22, will be check in day.
Monday, 9/23,will be a free day to do as you wish.
Tuesday, 9/24, will be our Dinner Cruise. I am still trying to get a good rate for bus transportation between the hotel and cruise pier. That will deterine the final cruise price.
Wednesday, 9/25, will be our morning Memorial Service followed by the business meeting. That evening will be the Banquet. Cost for banquet won't be available until after the first of the year.

Like at previous reunions, we will have a "Silent Auction", so if you have any items you want to pass on bring them along. Also, we will have a 50/50 drawing. Proceeds from these activities help us offset reunion expenses.

I have on hand a few Golf Shirts @ $22ea, T-shirts @ $22ea, hats @ $12ea, Hoodies @ $30ea (were $45ea), Challenge coins and Submarine Wife pins @ $5ea., plus postage on all items. Contact me for total costs.

I usually ship the same day I receive payment. All revenue goes 100% into the Reunion Fund. Make checks out to: USS Sennet SS-408 Reunion Fund. Mail to:
USS Sennet SS-408 Reunion
c/o Ralph Luther
P.O. Box 864
Summerville, SC 29484-0864

Finally, my health is getting to the point that I will not be able to continue coordinating future reunions. I need volunteers to takeover Sennet reunions after 2019. So far I haven't heard from anyone interested in doing it.

My hearing makes conversation difficult and hearing aids don't help much. I can't hear phone conversations. Also COPD is rough even with medication. Guess that's how I messed up the last newsletter. I really need some help with reunion planning and hosting.

I will assist you as much as possible and answer any questions you may have, but you'll need to write me letters, email me or leave a message on our phone so Sharon can call you back.

Thanks for understanding and really, really looking forward to "hearing" from all y'all and seeing you at our Reunion.
Cheers,


Ralph


Email: rluther107@gmail.com
Home phone: 843-851-7064 Please leave a message.
Sharon's Cell 843-991-1450
---
---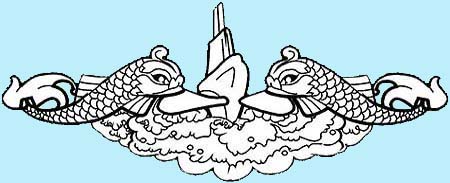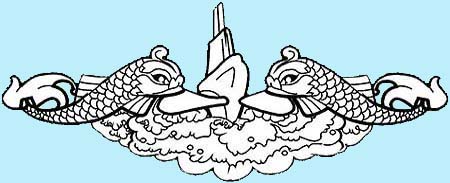 USS SENNET (SS-408)