January 2021

* * * A Sennet Reunion Question * * *
Mike and Nancy Hory (64-66) planned to host Sennet's reunion in Mobile, AL in the fall of 2021, possibly Oct 10-14. That may still be doable. A vaccine has been developed, and we should all be able to get vaccinated before then. However, the Covid-19 virus and it's variants are especially dangerous to people our age. Delaying our reunion until sometime in 2022 may be a better option.  It allows additional time to develop better vaccines, therapeutics and greater herd immunity.  The bottom line here is Mike wants everyone to feel absolutely safe and comfortable about traveling and attending the reunion. So, here is his question to you:
Should we plan an October 2021 reunion or delay the gathering until sometime in 2022?
Mike needs your input. Contact Mike at:
Mike Hory - Reunion Coordinator
8069 Eastern Circle Dr.
Brooksville, FL 34613-5656


Email: masterchief04011@yahoo.com
Cell 386-847-1297
---
* * * New Military ID Cards * * *
Jon Zimmerman (1967-68 decom) provided this link to important information about new military ID cards. Here is a brief summary:
DoD ID cards are issued to retired and reserve members, dependent family members, and other eligible individuals in accordance with DoD policy. The DoD is transitioning from its current paper-based military ID card to a more secure card printed on plastic and incorporating an updated design and security features to deter counterfeiting and fraud.
Currently issued ID cards remain valid through their expiration date. In an effort to limit the impact on ID card issuance facilities, cards will not be reissued solely for the purpose of obtaining the new ID card. Since ID card facilities are currently operating under constrained conditions as a result of COVID-19 to keep both cardholders and operators safe, individuals with an indefinite (INDEF) expiration date on their current USID card should wait until summer 2021 to have their new ID card issued.
Here is the link Jon provided with more information and some frequently asked questions / answers:

https://www.cac.mil/Next-Generation-Uniformed-Services-ID-Card/
---
* * * Shortest Submarine Commission * * *
What US submarine was in commission for the shortest period of time? USS Lancetfish (SS-296) was commissioned on 12 February 1945 with Commander Ellis Burton Orr in command. While still in the yards for completion, Lancetfish flooded through an aft torpedo tube and sank on 15 March 1945. She was raised eight days later and decommissioned on 24 March 1945. She was assigned to the Fleet Reserve in an uncompleted condition until 9 June 1958 when she was sold for scrap having never gone to sea.
---
* * * From the Quartermaster's Notebook * * *
Eternal Patrol . . .
We have recently learned that the following Sennet shipmates have passed away:
MM2(SS) Ronald J. Brownlee (1966-1968 decom) departed March 15, 2018.

IC2(SS) Roland K. Conklin (1955-1957) departed January 08, 2021.

QM3(SS) Thomas B. Cosby (1962-1965) departed September 22, 2020.

EMC(SS) Ronald J. Feulner (1964-1968 decom) departed January 13, 2021.

EN2(SS) David H. West (1958-1959) departed December 24, 2019.
---
Binnacle List . . .
These shipmates are facing some serious challenges and would like to hear from you. A simple email, card or phone call means so much to them. Find out more info about your friends on the Sennet web site page "Binnacle List."
TM1(SS) Hubert "Dale" Cross (1959-1968)
78 Balee Dr.
Ethridge, TN 38456-5626

MM1(SS) Ralph & Sharon Luther (1964-1968)
107 Wood Side Dr.
Summerville SC 29485-8456

RM2(SS) Robert J. "Bob" Mullin (1958-1960)
Robert Mullin
c/o Kevin Mullin
118 Ox Yoke Dr.
Rutland, VT 05701-9301
---
Ship's Store . . .
We stock some Sennet unique submarine items like:
T-Shirts - $22 – Navy blue shirts with the Sennet logo embroidered above the pocket and a submarine veteran screen print on the back. Sizes Lg, XL, and XXL.

Ball caps - $12

Ships patches (cloth) - $5

Hoodies - $30 – submarine veteran screen printed on the back. Only in size XXL.

Submarine wife pins - $5

Sennet challenge coins - $5
Prices do not include postage. Contact Ralph Luther for availability and total cost. All revenue goes 100% into the Reunion Fund. Make checks payable to: USS Sennet SS-408 Reunion Fund and mail to:
USS Sennet SS-408
c/o Ralph Luther
107 Wood Side Dr.
Summerville, SC 29485-9301
Email: rluther107@gmail.com
Cell 843-991-1451
Due to limited demand, we will probably not restock the ship's store, so check the supply with Ralph and get your orders in now.
---
* * * Spinning a Yarn * * *
Salts and landlubbers alike delight in hearing a tall tale told with all the trimmings by someone with a talent for "spinning a yarn." While today "spinning a yarn" refers to any exaggerated story, originally it was exclusively a nautical term understood by sailors only.


Officers and mates in the old Navy were stern disciplinarians who believed if sailors were allowed to congregate and tell sea stories, no work would be done. However, there was one job that required congregating on a weekly basis -- unraveling the strands of old line.
On this day, the salts could talk to their heart's content and the period came to be known as the time for "spinning yarns." Later anyone telling a tale was said to be "spinning a yarn," a cherished naval tradition.
OK, I'm done spinning yarns. Now you need to make your reunion preferences known to Mike:
Should we plan an October 2021 reunion or delay the gathering until sometime in 2022 ?
Contact Mike at:
Mike Hory - Reunion Coordinator
8069 Eastern Circle Dr.
Brooksville, FL 34613-5656


Email: masterchief04011@yahoo.com
Cell 386-847-1297
---
* * * Mark Twain said it all * * *

Twenty years from now, you will be more disappointed by the things you didn't do than by the ones you did do. So throw off the bow lines. Sail away from the safe harbor. Catch the trade winds in your sails. Explore. Dream. Discover.
* * * Join us at our Sennet Reunion * * *
Green Board, Stan
408.stan@gmail.com
---
---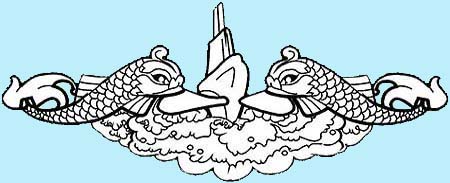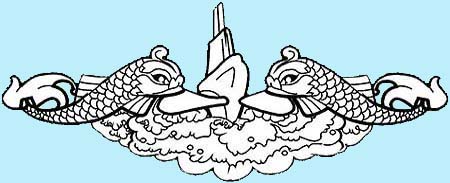 USS SENNET (SS-408)
All Hands Newsletter