February 2023

Sennet's December newsletter provided your responses to a possible future reunion:
16 crew members said they would probably attend.
That would be 15 hotel rooms (1 has an RV).
Counting wives, daughters, etc. that might be 25 attendees.
These are "best case" numbers, however every passing day brings increasing individual health issues and more deaths. The reality is that our numbers rapidly shrinking, and we probably won't be able to muster enough crew to hold a decent reunion.
More importantly, both the survey and the December newsletter asked for volunteers, and not a single person volunteered.
---
Maybe it's time that we treasure our Sennet memories, and each go our own way.
---
* * * From the Quartermaster's Notebook * * *
Eternal Patrol . . .
LTJG John M. Donlon (1950-1952) departed December 26, 2022.
QM1(SS) Dennis J. Murphy, Jr. (1946-1949 High Jump) departed January 14, 2023.
Binnacle List . . .
These shipmates are facing some serious challenges and would like to hear from you. A simple email, card or phone call means so much to them. Find out more info about your friends on the Sennet web site page "Binnacle List."
TM1(SS) Hubert "Dale" Cross (1959-1968)
78 Balee Dr.
Ethridge, TN 38456-5626

RM2(SS) Robert J. "Bob" Mullin (1958-1960)
Robert Mullin
c/o Kevin Mullin
118 Ox Yoke Dr.
Rutland, VT 05701-9301
Donations . . . Many thanks to Erika Norman-Gravseth for her generous contribution. She is the daughter of Gary Norman (1965-1967). Contributions from her and other generous supporters help make our newsletters, website and reunions possible. Simply said, they reunite friends. Make your check payable to: USS Sennet SS-408 Reunion Fund and mail to Ralph Luther. His address is below.
Ship's Store . . .
Ralph Luther stocks a limited supply of Sennet unique submarine items like:
T-Shirts - $22 – Navy blue shirts with the Sennet logo embroidered above the pocket and a submarine veteran screen print on the back. Sizes Lg, XL, and XXL.
Ball caps - $14
Ships patches (cloth) - $5
Hoodies - $30 – submarine veteran screen printed on the back. Only in size XXL.
Submarine wife pins - $5.
Sennet challenge coins - $5.
Prices do not include postage. Contact Ralph Luther by email for availability and total cost. All revenue goes 100% into the Reunion Fund.
Make checks payable to: USS Sennet SS-408 Reunion Fund and mail to:
USS Sennet SS-408
c/o Ralph Luther
107 Wood Side Dr.
Summerville, SC 29485-9301

Email: rluther107@gmail.com
---
The United States Submarine Veterans, Inc (USSVI) national convention will be in Tucson, AZ on August 27 to September 03, 2023.
---
Some Final Thoughts . . .
Yesterday, I had a very positive conversation with Jim Vernon (1964-1967). He and Yvonne became grandparents for the very first time. Their daughter, Katie and her husband, Kyle Russell, gave them a grandson, Leander (Lee), born on Dec 12, 2022.
But that's off the topic.
When I wrote the first page of this newsletter, I was pretty discouraged about the possibility of a future Sennet reunion. Yet I am stubborn and do not give up easily. Jim convinced me that we can come up with something that could be called a reunion, even if no one volunteers to help. It may just be a few of us gathering at a hotel without tours and outings, but we'll gather somewhere to remember all our friends and shipmates.
And you'll be invited.
Green Board,
Stan Pollard

---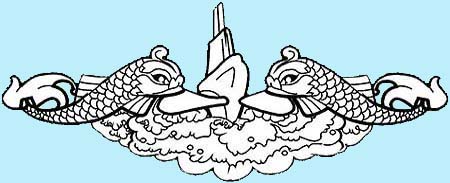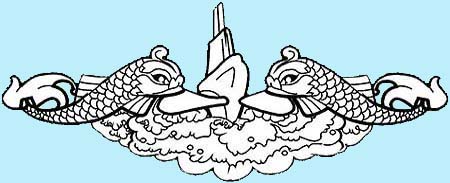 USS SENNET (SS-408)
All Hands Newsletter