USS Sennet SS-408 Reunion 2019
September 22 - 26, 2019
Double Tree by Hilton, N. Charleston, SC 29406
Phone: 1-800-774-1500
---
January, 2019

Happy New Year Shipmates,

We hope everyone had a very Merry Christmas and a Great Holiday Season.

Now down to business. SENNET'S ALL HANDS REUNION will be Sept. 22-26, 2019 at the DoubleTree Hotel located at 7401 N. Woods Blvd. in North Charleston, SC. Free shuttle service is provided from the airport. Make your reservations by calling 1-800-774-1500.

Room rates are $119.00+ the usual taxes, etc. and be sure to tell them you are with the USS Sennet Reunion. Cut off date for reservations is 8/22/2019. You can cancel your reservation anytime up to 24 hours prior to arrival date without charges.
Sunday, 9/22: Check in day, meet the crew and their wives.

Monday, 9/23: Free day to get reacquainted and shopping for the ladies.

Tuesday, 9/24: Harbor Dinner Cruise. Cost is $70/person. Transportation to and from the Dinner Cruise will be done by car pooling. Bus transportation is way too expensive from what I've found.

Wednesday, 9/25: Starts with our Memorial Service at 0800 hrs conducted by David Hardy.

Immediately following the service will be our business meeting to review our financial status, future reunion plans, questions and answers.

In the evening our banquet will be held at the DoubleTree at 1800hrs. Cost for the banquet is $50 pp.

Thursday, Sept. 26: Check out day.

We will conduct a 50/50 drawing and Silent Auction on items you wish to bring and donate.

As I have mentioned in the past newsletters, Stan Pollard is assisting me in getting everything organized and on track. My health makes this very important. We need someone to step forward to assume reunions in the future. Stan and I will assist anyone to fill this billet. Remember, submarining is an "all hands" evolution.

We are open to any and all suggestions, recommendations and ideas. Contact me by email ( rluther107@gmail.com ), phone: 843-851- 7064. Be sure to leave a message so Stan or my wife, Sharon, can return your call. My hearing is such that I have very much difficulty hearing on a phone.

I have on hand a few Golf Shirts @ $22ea, T-shirts @ $22ea, hats @ $12ea, Hoodies @ $30ea (were $45ea), Challenge coins and Submarine Wife pins @ $5ea., plus postage on all items. Contact me for total costs.

I usually ship the same day I receive payment. All revenue goes 100% into the Reunion Fund. Make checks out to: USS Sennet SS-408 Reunion Fund. Mail to:
USS Sennet SS-408
c/o Ralph Luther
P.O. Box 864
Summerville, SC 29484-0864

Looking forward to seeing you and "hearing" from all y'all. A Registration Form is attached. Fill it out and return to me. We're going to have a great reunion.
Cheers,


Ralph


---
A printable PDF copy of the Reunion Registration form is available here:

2019 Reunion Registration Form.

Note: You cannot complete this form on line. Print out the form, complete it and mail it along with check to the address on the form.
---
---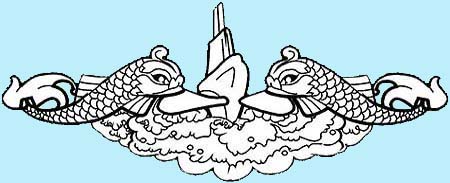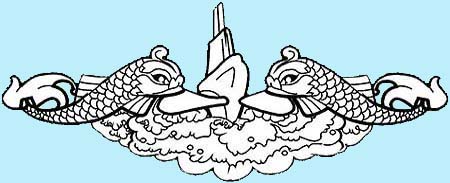 USS SENNET (SS-408)