July 2019

Station the Maneuvering Watch - Single Up All Lines
The 2019 Sennet All-Hands Reunion will be at
the Double Tree Hotel in North Charleston
on September 22 - 26, 2019
Your hotel reservation and reunion registration must be in by August 22.
You have less than thirty days to pick your bunk and enlist with Ralph. So get hot!
---
?? - Did you know - USS Sennet's first Commanding Officer was George E. Porter, Jr. Prior to taking command of Sennet, Porter made three war patrols as the CO of USS Bluefish (SS- 222) and earned the Navy Cross. Following that, Porter made three more war patrols on Sennet and is ranked among the top submarine skippers in WWII with a total of 14 ships sunk adding up to 70,300 tons. Now here's what you need to know about our reunion:
---
Hotel Information . . .
We are staying at the DoubleTree Hotel in North Charleston, SC. There is more than one Double Tree in Charleston. Ours is located at 7401 N. Woods Blvd @ I-26. Make your reservations by calling 1-800-774-1500 and be sure to tell them you are with the USS Sennet Reunion to get our special group rate of $119.00 night (+ taxes, etc.). Rates are also good for 3 days before and after the reunion.
Free shuttle service to/from the airport.

Free parking at the hotel.

Free shuttle service within 6 miles of hotel.

Full service restaurant and breakfast buffet.

You may cancel your reservation anytime up to 24 hours prior to arrival date without charges.
Your hotel reservations must be in by August 22.
---
Reunion Schedule . . .
Sunday 09-22-19
- Check in day, meet the crew and their wives.

Monday 09-23-19
- Free day to get reacquainted and shopping for the ladies.

Tuesday 09-24-19
- 6:30 P.M. Harbor Dinner Cruise. Cost is $70 pp. Transportation to and from the Dinner Cruise will be done by car pooling. Buses are too expensive.

Wednesday 09-25-19
- 8 A.M. Memorial Service conducted by David Hardy.
- Immediately following the service will be our business meeting to review our financial status, future reunion plans, questions and answers.
- 6 P.M. Sennet reunion banquet at the DoubleTree. Cost is $50 pp.

Thursday 09-26-19
- Check out day, and start planning for our next reunion.
During the reunion we will have a 50/50 drawing and a Silent Auction. So check in your bunk pan for some valuable items you can donate. All profits go into our reunion fund.
---
Uniform of the Day . . .
Don't come to the reunion half-dressed. I have on hand Golf Shirts @ $22 ea, T-shirts @ $22 ea, Hats @ $12 ea and Hoodies @ $30 ea (were $45 ea). Also Challenge coins and Submarine Wife pins @ $5 ea.
Prices do not include postage. Contact me for total cost. I usually ship the same day I receive payment. All revenue goes 100% into the Reunion Fund. Make checks payable to: USS Sennet SS-408 Reunion Fund and mail to:
USS Sennet SS-408
c/o Ralph Luther
P.O. Box 864
Summerville, SC 29484-0864
---
Other things to see and do in Charleston . . .
Remember, our hotel group rates are good for 3 days before and after the reunion, and there is so much to see and do in Charleston, for example:
Sail a tall ship - The Schooner "Pride" has daily, sunset and moonlight cruises in Charleston harbor. Passengers are welcome to raise and trim the sails with the crew or just sit back and enjoy. Website https://schoonerpride.com

Inshore fishing with Redfin charters - Redfish, Flounder, Speckled Sea Trout, Lady Fish, & Black Drum! Licenses, rods, bait, tackle, ice & water all included. Website https://inshorefishingcharters.com

Tour the South Carolina Aquarium with its two-story, 385,000-gallon Great Ocean Tank. Website https://www.scaquarium.org

Charles Towne Landing

Magnolia, Middleton and Boone Hall Plantations

CSS Hunley Museum & restoration (weekends)

Tanger Outlet Mall

Historic Charleston & the Battery

Cypress Gardens

Legendary golf courses

Patriots Point Naval Museum

Fort Sumter

And miles and miles of beautiful beaches
You can find lots more information at https://www.charlestoncvb.com and https://www.charleston.com
---
Future Sennet Reunions . . .
As I have mentioned in the past newsletters, Stan Pollard is assisting me in getting everything organized and on track. My health makes this very important. We need someone to step forward to assume reunions in the future. Stan and I will assist anyone willing to fill this billet. Remember, submarining is an "all hands" evolution.
We are open to any and all suggestions, recommendations and ideas. Contact me by email at rluther107@gmail.com or phone: 843-851- 7064. Be sure to leave a message so my wife, Sharon, can return your call. My hearing is such that I have very much difficulty hearing on a phone.
---
?? - And did you know - Porter's Executive Officer on USS Sennet was Charles Robert Clark, Jr. In May 1945, Clark became Sennet's second Commanding Officer. On war patrol he took Sennet into the Sea of Japan through the narrow trench in the heavily mined Tsushima Straits. There, he sank 4 Japanese merchant ships for 13,500 tons, and returned to safety through the La Ferouse Straits - despite a virtually depleted oxygen supply. For this patrol, Clark was awarded the Navy Cross, and the entire crew became members of the Mighty Mine Dodgers Society. Clark was the top submarine skipper of the Naval Academy's class of 1939 and the youngest U.S. Submarine commander in WWII.
---
Eternal Patrol . . .
Sadly, we have had 31 shipmates depart on Eternal Patrol since our 2017 reunion. Time is taking its toll on crew members and/or their wives. I expect that there will only be one or two more Sennet reunions, so don't miss this one.
---
Special Thanks for the Help . . .
Ron and Connie Bycroft (66-68) send out condolence and sympathy cards.

Mike Hory (64-66), Stan Pollard (67-68), Woody Seiler (57-60) and Charlie Weller (45-46) mail out newsletters to crew without computers.

And for the generous donations from Charles Cotter (64-66), Jim Dunbar (56-59), Richard Kochtanck (55-57), Douglas McCarthy (63-64), Ewing McDonald (62-64), Gaines Rogers (60- 62), Woody Seiler (57-60), Marvin White (60-62), Myron Wilderman (55-59), Dick Wiley (67- 68), and Charles Wrayno (63-68).
---
Compartment Rigging Bill . . .
Now all you need to do is:
Complete the Reunion Registration Form at the end of this newsletter.

Mail the form and a check payable to the USS Sennet SS-408 Reunion Fund to Ralph.

Make your hotel reservations at the Double Tree by calling 1-800-774-1500 and be sure to tell them that you are with the Sennet Reunion.

Call your friends and shipmates and tell them to get onboard for liberty call.

Pack your bunk bag and include at least one clean pair of skivvies.
We're going to have a great reunion.
---
Cheers,


Ralph


---
A printable PDF copy of the Reunion Registration form is available here:

2019 Reunion Registration Form.

Note: You cannot complete this form on line. Print out the form, complete it and mail it along with check to the address on the form.
---
---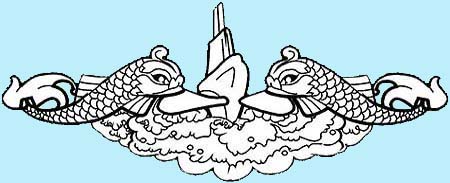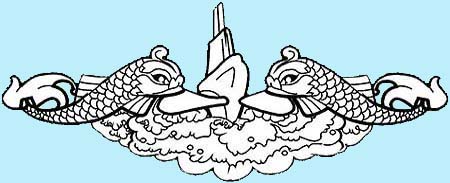 USS SENNET (SS-408)