July 2022

Mike and Nancy Hory (64-66), our reunion hosts, are putting together some interesting activities for this year's reunion. We are looking forward to a fun and safe gathering for the entire Sennet crew.
---
* * * Sennet Reunion Hotel * * *
The Sennet reunion will be October 09-12, 2022 at the Holiday Inn Downtown in Mobile, AL. Our hotel is located at 301 Government St., in the heart of the Mobile historic district, within a 5-minute walk of Saenger Theatre Mobile and the Cathedral of the Immaculate Conception. &nsp; The hotel is 0.3 mi from Gulf Coast Exploreum and 0.3 mi from History Museum of Mobile.
Amenities include an outdoor pool, a fitness center, gift shops and newsstands. Self parking (subject to charges) is available onsite. Rooms feature refrigerators, microwaves, wireless Internet access.
Buffet breakfasts are available daily from 5:30 AM to 10:00 AM for a fee.
Our special group rate is $119.00 (plus taxes & resort fees). This rate is also available for three days before or after the reunion. Make your reservations by calling (251) 694-0100 and be sure to tell them that you are with the Sennet Reunion Group. We are holding a block of rooms for our reunion. Unfilled rooms will be released to the general public 30 days prior to our reunion, so make your reservations prior to September 09. After that date room reservations will be based on availability.
---
* * * Sennet Reunion Schedule * * *
Sunday, 10/9
1200 – 2300 - Meet & greet
Monday, 10/10 – Activities day
0630 - 0930 - Hotel breakfast
1000 - 1200 - Historic Mobile trolley tour
Lunch afterward at a nearby restaurant, several to choose from.
Tuesday, 10/11
0630 – 0930 – Hotel breakfast
Alabama Memorial Battleship Park – cost is $15pp plus $4 per vehicle
Lunch at Ralph and Kacoos off the menu. Transportation will be by carpool.
Wednesday, 10/12
0630 – 0930 – Hotel breakfast
1000 – Business meeting & reunion planning
Memorial service by Dave Hardy
1800 – Buffet banquet – cost is $50 pp
Thursday, 10/13 - Depart
---
* * * Area Attractions * * *
Battleship Park - https://www.ussalabama.com/
At Mobile's Battleship Memorial Park, you can tour the battleship USS ALABAMA and the submarine USS DRUM. In the Medal of Honor Aircraft Pavilion as well as in the park, you will be able to view many rare and historic aircraft.
GulfQuest – National Maritime Museum of the Gulf of Mexico - https://www.gulfquest.org/
This museum is dedicated to the rich traditions, history and culture of "America's Sea", with 90 interactive exhibits, simulators and theaters.
Mobile Carnival Museum – https://www.mobilecarnivalmuseum.com/
Mobile Carnival Museum honors the history and tradition of Mardi Gras. Gowns, pageantry and costumes are on exhibit. The museum presents a nice cultural balance.
Cathedral of the Immaculate Conception - https://mobilecathedral.org/
The first Catholic Parish on the Gulf coast established in 1703, one year after the founding of Mobile.
History Museum of Mobile - http://www.historymuseumofmobile.com/
The History Museum of Mobile with over 117,000 objects weaves together the rich, diverse, and often turbulent histories of Mobile and the surrounding area.
Richards DAR House Museum - https://richardsdarhouse.com/
A beautiful 1860s Italianate townhouse surrounded by formal gardens and an old brick courtyard, and furnished with period antiques, original chandeliers, interior and exterior architectural appointments.
Conde-Charlotte Museum - https://condecharlotte.com/
Listed on the National Register of Historic Places, the Conde-Charlotte Museum was built in 1822. It is furnished with period antiques reflecting Mobile's history under five flags: French, English, Spanish, Confederate and American. A walled Spanish garden of 18th century design complements the house.
Bragg-Mitchell Mansion - https://braggmitchellmansion.com/
Built in 1855, this Bracketed Greek Revival-style Mansion is one of Mobile's most visited antebellum homes complete with period furnishings, and beautiful majestic oaks.
---
* * * From the Quartermaster's Notebook * * *
Eternal Patrol . . .
The following Sennet shipmates have recently passed away:
TM2(SS) John M. "Little John" Duncan (1965-1967) departed May 26, 2022.
SA Albert H. Hall (1958-1959) departed August 6, 2014.
Special thanks to Ron & Connie Bycroft (1966-68) who send condolence cards to the families of deceased crew members.
---
Binnacle List . . .
These shipmates are facing some serious challenges and would like to hear from you. A simple email, card or phone call means so much to them. Find out more info about your friends on the Sennet web site page "Binnacle List."
EN1(SS) William "Jeter" Brock (1962-1964) email: pollie22@bellsouth.net
5793 Sunview Dr
Milton FL 32570

TM1(SS) Hubert "Dale" Cross (1959-1968)
78 Balee Dr.
Ethridge, TN 38456-5626

RM2(SS) Robert J. "Bob" Mullin (1958-1960)
Robert Mullin
c/o Kevin Mullin
118 Ox Yoke Dr.
Rutland, VT 05701-9301
---
Ship's Store . . .
We stock some Sennet unique submarine items like:
T-Shirts - $22 – Navy blue shirts with the Sennet logo embroidered above the pocket and a submarine veteran screen print on the back. Sizes Lg, XL, and XXL.

Ball caps - $14

Ships patches (cloth) - $5

Hoodies - $30 – submarine veteran screen printed on the back. Only in size XXL.

Submarine wife pins - $5

Sennet challenge coins - $5
Prices do not include postage. Contact Ralph Luther for availability and total cost. All revenue goes 100% into the Reunion Fund. Due to limited demand, we will probably not restock the ship's store, so check the supply with Ralph and get your orders in now. Make checks payable to: USS Sennet SS-408 Reunion Fund and mail to:
USS Sennet SS-408
c/o Ralph Luther
107 Wood Side Dr.
Summerville, SC 29485-9301

Email: rluther107@gmail.com
Cell (843) 991-1451
---
* * * Remember * * *
Make your hotel reservations at the Holiday Inn Downtown Mobile prior to September 09 by calling (251) 694-0100 and be sure to tell them that you are with the Sennet Reunion Group.
Complete the reunion registration form before September 19. Make your check payable to: USS Sennet SS-408 Reunion Fund and mail both to:
USS Sennet SS-408
c/o Michael Hory
12266 Club House Dr.
Brooksville, FL 34613-5603

Email: masterchief04011@yahoo.com
Cell 386-847-1297
---
A printable PDF copy of the Reunion Registration form is available here:

2022 Reunion Registration Form.

Note: You cannot complete this form on line. Print out the form, complete it and mail it along with check to the address on the form.
---
---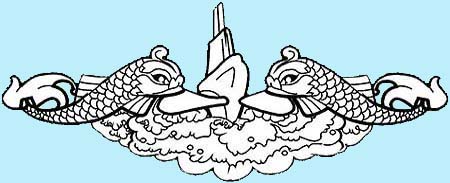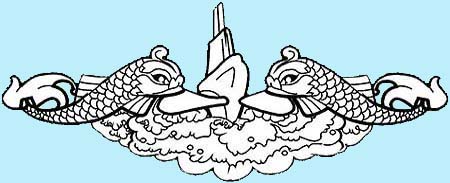 USS SENNET (SS-408)
All Hands Newsletter