July 2020

Future Reunion Plans . . .
We are continuing with plans to hold our next reunion in the fall of 2021 in the Mobile, AL area. Mike and Nancy Hory (64-66) have volunteered to research, contract and host the reunion. They are familiar with the Mobile, AL area and have many exciting thoughts on things to do and see.
However, the Covid-19 pandemic has turned our world upside down. We were fortunate in that our reunion was not planned for this year, but we are not out of the woods. The virus has not gone away with the summer weather, and in fact, it seems to be increasing. We don't have a vaccine, and even the most optimistic projections say we won't have a vaccine until December or January. That's the best case, and it may take even longer. Then once an effective vaccine is identified, it needs to be mass produced and distributed. After that it is estimated to take up to a year to inoculate the U.S. population. There is a very serious possibility that we will not be able to safely host a reunion in the fall of 2021.
It is not necessary to cancel or postpone our 2021 reunion right now. We have no financial obligations until we actually sign contracts, so we will delay all contract signings. In the meantime, we are working to define some definite reunion go/no-go decision points, so we don't blindly get locked into a bad situation.
---
Eternal Patrol . . .
We have recently learned that the following Sennet shipmates have passed away:
EMP3(SS) Walter J. Hart (1950-1952) departed November 07, 2019.
FN(SS) Richard J. Kochtanek (1955-1957) departed March 24, 2020.

MoMM1(SS) Albert R. McCowan (1946-1947 High Jump) departed April 07, 2019.
ET3(SS) Louis W. Mehrmann (1954-1956) departed April 12, 2020.

CDR John T. O'Brien (CO 1967-1968) departed July 29, 2016.
FA(SS) Donald A. O'Connor (1946-1947) departed May 08, 2020.

EM3(SS) William P. Rager (1964-1966) departed April 19, 2020.
SN(SS) Raymond J. Rezabek (1946-1947 High Jump) departed May 05, 2020.

ETRSN(SS) Thomas E. Stratton (1958-1959) departed October 31, 2019.
ICFN John H. Verdouw (1963) departed November 11, 2018.

EN2(SS) Jack A. Warren, Jr. (1953-1956) departed January 23, 2020.
LCDR Douglas A. Williams (XO/Nav 1960-1962) departed May 14, 2019.

EM3(SS) James A. Wood (1952-1953) departed April 02, 2020.
---
Binnacle List . . .
These shipmates are facing some serious challenges and would like to hear from you. A simple email, card or phone call means so much to them. Find out more info about your friends on the Sennet web site page "Binnacle List."
TM1(SS) Hubert "Dale" Cross (1959-1968)
78 Balee Dr.
Ethridge, TN 38456-5626


MM1(SS) Ralph & Sharon Luther (1964-1968)
107 Wood Side Dr.
Summerville SC 29485-8456


RM2(SS) Robert J. "Bob" Mullin (1958-1960)
Robert Mullin
c/o Kevin Mullin
118 Ox Yoke Dr. Rutland, VT 05701-9301
---
Ship's Store . . .
We stock some Sennet unique submarine items like:
T-Shirts - $22 – Navy blue shirts with the Sennet logo embroidered above the pocket and a submarine veteran screen print on the back. Sizes Lg, XL, and XXL.

Ball caps - $12

Ships patches (cloth) - $5

Hoodies - $30 – submarine veteran screen printed on the back. Only in size XXL.

Submarine wife pins - $5

Sennet challenge coins - $5
Prices do not include postage. Contact Ralph Luther for availability and total cost. All revenue goes 100% into the Reunion Fund. Make checks payable to: USS Sennet SS-408 Reunion Fund and mail to:
USS Sennet SS-408
c/o Ralph Luther
107 Wood Side Dr.
Summerville, SC 29485-9301
Email: rluther107@gmail.com
Cell 843-991-1451
Due to limited demand, we will probably not restock the ship's store, so check the supply with Ralph and get your orders in now.
Some great generic submarine items are available on the Internet like dolphin flags, Navy flags, dolphin license plates, metal license plate frames, bumper stickers, etc. Contact Stan at 408.stan@gmail.com or cell: (330) 749-7151 if you need assistance in finding them. He has some good sources, and it's just not economically possible for us to stock all these items in our ship's store.
---
A Message from Mike Hory . . .
Shipmates, we are working on the next reunion. By now I assume you've heard that the next reunion will be held in Mobile, Alabama. Right now the next one will be in 2021. The tentative dates are 10-14 October. These dates are subject to change, and we will keep you apprised of any changes. Mobile is a beautiful city with a colorful history. We are trying to put together an interesting and fun reunion with some familiar and some new venues planned. I hope to see y'all there.
---
---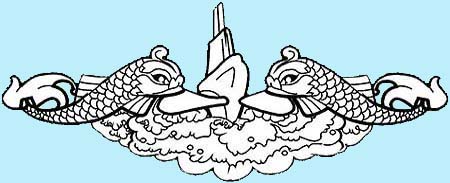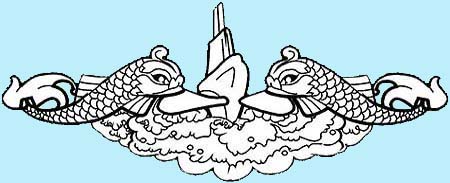 USS SENNET (SS-408)
All Hands Newsletter