USS SENNET (SS-408)
| | |
| --- | --- |
| | YN3(SS) George Simonton (57-60), TM3(SS) Philip Jellema (55-57), and his wife Peggy supplied much of the following facts about SENNET. If you would like to add to our boat's history, send your contributions to 408.stan@gmail.com |
The United States Navy submarine, USS SENNET (SS-408), was named after the SENNET fish. The Sennet fish, otherwise known as the Northern Barracuda or just Barracuda, belongs to the fish family Sphrenidae (Sphyraenidae).


In this group of Pike-like fishes, which occur in all tropical and subtropical seas, the jaws are provided with large, razor-sharp, knife-like teeth. Most of the species are well known for their voracious and ferocious habits, and some of the larger ones will attack a man. It is one of the toughest damn fish in the ocean! As you can see our boat was well named, and she lived up to it.
---
Some Facts about Hull Number 408:
Displacement: 1,525 tons on the surface; 2,415 tons submerged.
Length: 311 feet 8 inches.
Draft: 25 feet 3 inches.
Beam: 27 feet 3 1/2 inches.
Speed: 20 knots on the surface; 8.75 knots submerged.
Crew: 81 Officers and enlisted.
Armament:

Ten 21 inch torpedo tubes; 6 forward and 4 aft.
One 5"/25 cal deck gun (later changed to two 5"/25 cal deck guns).
One 40 mm anti-aircraft gun (later changed to two 40 mm anti-aircraft guns).
Four 50 cal machine guns with Bell Aircraft type mounts on deck posts.
Two 45 cal Thompson submachine guns.
Eight 30 cal M1 carbine rifles.
One 22 cal rifle.
One 22 cal High Standard semi-automatic pistol.
One 45/70 cal line throwing gun.
Four 12 guage pump riot shotguns.
Eight 45 cal pistols.
Four 12 guage very flare pistols.
Comet rocket AP8 launchers.
Hand grenades.
Misc knives, etc.
---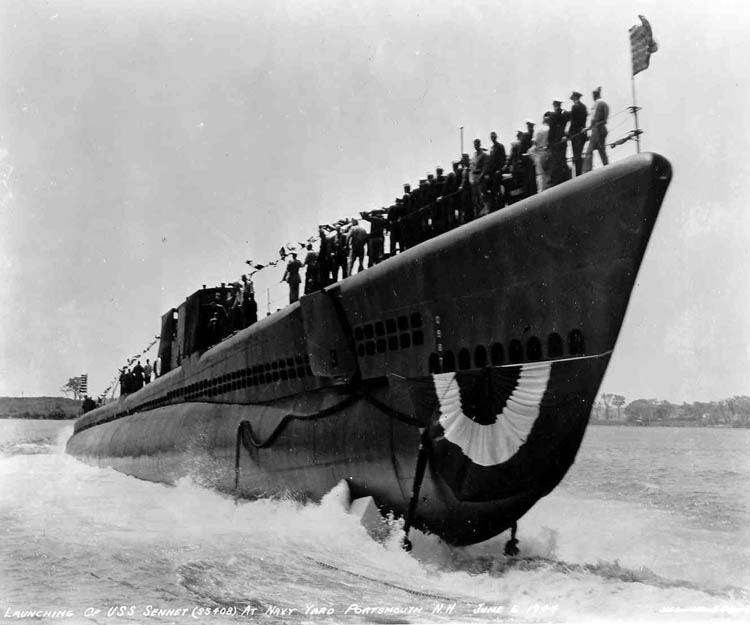 The keel was laid down for a Balao class fleet submarine, hull number 408, on March 08, 1944 at Portsmouth Naval Shipyard in Kittery, Maine. The hull was launched on the 6th of June 1944 with Mrs. Roscoe W. Downs, a five star mother of WW II, acting as sponsor. Less than seven months after the keel was laid, the submarine was accepted by the Navy and commissioned USS SENNET. At the ceremony Commander George E. Porter assumed command.
During August and September, USS SENNET underwent training and drills off Portsmouth, New Hampshire, which included submerged and surfaced practice approaches on a target vessel, battle surface practice, practice dives, emergency drills, and ship handling drills. USS SENNET was fitted out by the 18th of September 1944, ans she continued training exercises and torpedo tube testing off the coasts of Connecticut and Rhode Island until the 22nd of October 1944. The submarine then tested mines and torpedoes for the Mine Warfare Test Station, Solomons Island, Maryland. On the 11th of November 1944, SENNET proceeded to the operations area off of Balboa Canal Zone, Panama. There she conducted further training exercises. USS SENNET was detached from the Atlantic Feet and departed Balboa on the 29th of November 1944 for Pearl Harbor. She arrived in Pearl on 16 December 1944.
SENNET's topside armament was increased to two 5"/25 cal deck guns, two 40 mm anti aircraft guns, and three 50 cal machine guns before departing Pearl Harbor on her first war patrol on the 5th of January 1945.
From Pearl Harbor, SENNET pointed her long nose toward Midway Island, paused there for minor repairs on the 9th, and got underway on the following day for a patrol area north of the Bonin Islands. Arriving in the patrol area on the 21st of January, SENNET made a night surface attack. No hits were scored in this attack, however the period from 22 to 26 January proved more lucrative. One 550 ton picket boat was sunk and one 500 ton picket boat was damaged. SENNET departed station on the 28th and put in at Saipan on the 31st. The submarine combat insignia was awarded SENNET's officers and crew for the successful completion of this patrol.
SENNET refitted at Saipan from the 31st of January until the 7th of February, 1945. Then she bagan her second war patrol in company with the submarines HADDOCK (SS231) and LEGARTO (SS-371), the mission of this co-ordinated group being to destroy Jap picket boats in the open waters off of Southern Honshu, Japan. Arriving in the designated area on 11 February, the three subs wasted no time in getting to the task at hand. On the 13th of February, they knocked off two 300 ton picket boats by combined gunfire. On the 15th, SENNET parted company and went to patrol off Kij Suido.
The following day, 16 February, SENNET attacked an 1800 ton Fubuki class Jap destroyer with two torpedos from her stern tubes and went deep to 200 feet. Two torpedoes were heard to explode while going deep. SENNET was rocked hard by two aircraft bombs which exploded beneath her. She surfaced an hour later and saw a large oil slick and approximately 40 Japanese clinging to debris but no trace of Nariu which had sunk. From then until 5 March was a period of poor hunting for SENNET during which time she engaged in the dull routine of patrolling on station. She put in at Guam on 9 March thus completing her second patrol. A second submarine combat insignia was awarded SENNET's officers and crew for successful completion of this patrol.
SENNET was refitted by the submarine tender, APOLLO (AS-25) in Apra Harbor, Guam from the 9th of March until the 3rd of April 1945. Then she got underway for her for her third patrol and arrived back in the Kij Suido area on the 9th.
She was surfaced off of Miki Saki, Japan on the 16th of April, when she was twice straddled by torpedoes fired from Japanese patrol boats. SENNET returned fire with four torpedos at Jap PT boats but got no hits. Two days later she ran into trouble again and was forced to dive when a Jap plane gave her a going over in a strafing attack. SENNET struck back the following day by torpedoing and sinking the Hagane Maru, a medium sized (5,200 ton) AK (cargo ship) and one escort in a submerged approach off Kij Suido. On the 22nd of April while acting as life guard for an air strike, SENNET attempted to save a U.S. Army P-51 fighter pilot, who had bailed out near her, but the man went under only 100 feet from the ship. Attempts to find him were in vain.
Continuing her patrol, she attacked a 3,000 ton repair ship off Miki Saki on the 28th of April 1945 in a submerged approach with two electric torpedoes. The first blew the bow off, and the second hit under the mainmast. The Hatsushima sank by her stern. On May 1, 1945 SENNET fired five MK 14 steam torpedoes at an Asashio class Japanese destroyer, but it maneuvered and avoided them. SENNET took a bad pounding when the Jap destroyer dropped several depth charges too close for comfort. At the end of this patrol, SENNET sailed to Pearl Harbor for upkeep and R&R leave.
On 16 May SENNET tied up at Pearl Harbor completing her third war patrol, for which her officers and crew were awarded a third combat insignia for successful completion of the patrol. During her first three war patrols, SENNET sank 5,101 tons of Japanese shiping. While in Pearl, Lieutenant Commander C.R. Clark, USN, relieved Commander G.E. Porter as Commanding Officer of SENNET on 30 May 1945.
During her first three war patrols, SENNET sank 5,101 tons of Japanese shiping. Life on a submarine in the "Silent Service" is shrouded in secrecy, but it is commonly described as days and weeks of hard work and boredom interrupted by minutes and hours of pure terror and violence. One of SENNET's crew members, George Bedell, kept a diary of SENNET's first three patrols. Now you can share some of his life, patroling the depths of the South Pacific in World War II, through his diary on our web page at War Patrol Diary
SENNET's fourth war patrol, a daring mission into the Sea of Japan, brought outstanding fame to the ship and her new skipper. SENNET got underway for her fourth war patrol on 1 July 1945 and arrived in Guam on the 13th. There she conducted special training until the 16th then took departure for Tsushima Straits and the Sea of Japan. On station in the Sea of Japan, SENNET participated in a convoy shooting that lasted from 27 July to 30 July 1945. In a night surface approach off Henaski Saki on the 27th, she sank one large AK (7,500 tons)with three torpedos. The following morning she made a submerged attack on a group of three merchant vessels off Shiuse Saki. Two of them were sunk, one a 7,500 ton AK and the other a small 2,000 ton AK. The third merchant managed to dodge SENNET's torpedos and escape. Two days later, on the 30th of July, a large 7,500 ton AK was sunk in a submerged approach off Matsuta Misaki. On the 31st SENNET departed station and the Sea of Japan through La Ferouse Straits. This was the last full-fledged convoy battle of the Pacific Campaign.
Arriving in Saipan on August 9th, SENNET completed her fourth war patrol and her officers and crew were again awarded the submarine combat insignia. SENNET's daring entry into the Sea of Japan, the "Emperor's Back Yard," was made submerged through the Tsushima Straits, an area known to be protected by a dense minefield. For this feat Lcdr. Clark was awarded the Navy Cross, and SENNET's entire crew became members of the "Mighty Mine Dodgers Society," an organization founded by Vice Admiral C. A. Lockwood, the Commander Submarine Force, Pacific Fleet, to honor those submariners who successfully penetrated enemy minefields.
| | |
| --- | --- |
| | During her comparatively short war career, SENNET made four war patrols, sinking eleven ships totaling 35,700 tons and damaging one ship of 500 tons. She earned four battle stars on the Asiatic-Pacific Area Service Medal for participation in the following operations: |
1 Star - Submarine War patrol
Pacific - 8 - 31 January 1945.
1 Star - Iwo Jima Operations
Assault and Occupation of Iwo Jima - 15 February to 16 March 1945.
1 Star - Okinawa Gunto Operations
Assault and Occupation of Okinawa Gunto - 24 March to 30 June 1945.
1 Star - Submarine War Patrol
Pacific - 1 July - 9 August 1945.
When the war ended in the Pacific, SENNET was assigned to the Atlantic Fleet and operated out of the New London, Conn submarine school and base. In June 1946, she was reassigned to Submarine Squadron Six (SubRon 6) at Balboa West Bank, Rodman Canal Zone on the Pacific side of the Canal Zone. In October 1946, SENNET was sent to Lima, Peru to train with Peru's navy (United States had given Peru some ships and submarines) and also to take part in Peru's Navy Day, which is on the same date as our Navy Day.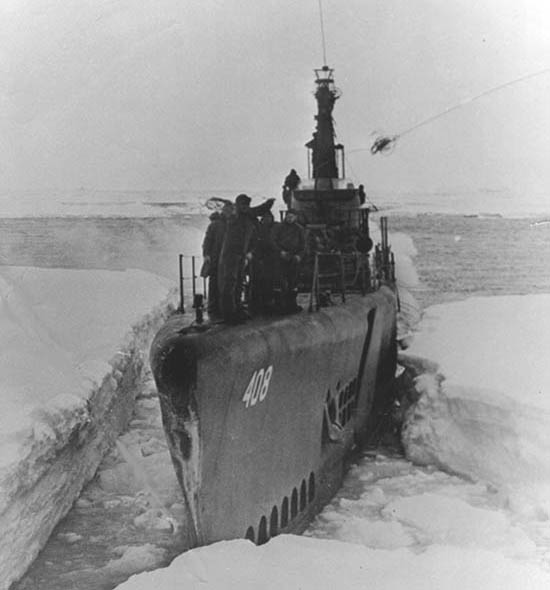 From 10 December 1946, SENNET got underway as part of "OPERATION HIGHJUMP," the third Antarctic expedition under Admiral Byrd. Commanded by J. B. Icenhower during this operation, SENNET penetrated large ice fields gathering valuable hydrographic and operational information on arctic operations. The technicolor movie, "The Secret Land," filmed during this operation shows SENNET struggling through the dense ice floes. On 4 February 1947, SENNET headed north and visited Wellington, New Zealand; Papaete, Tahiti; Lima, Peru; Port-a-Prince, Haiti; Port-a-Spain, Trinidad; and Havana, Cuba enroute home to Balboa in the Canal Zone.
In October 1947, SENNET made a week long port visit to Port Newark in Newark,NJ as part of the Navy Day celebrations. During this visit, the submarine was opened for visitors and tours. This was the first time that most people had an opportunity to come aboard and see a Fleet Submarine first hand. Then SENNET returned to operations in Balboa, Canal Zone.
In 1948 Commander Francis T. Cooper, USN, relieved Commander Icenhower as Commanding Officer. In 1949 SENNET was again reassigned; this time to Submarine Squadron Twelve (SubRon 12) in Key West, Florida. There the ship conducted training for submarine and anti-submarine personnel at Key West and Guantanamo Bay, Cuba. The following year, Commander Henry L. Vaughan relieved as Commanding Officer
From September 1950 to January 1951, SENNET was in the Philadelphia Navy Yard in Philadelphia, PA for a complete overhaul. The overhaul included a conversion to a Fleet Snorkel Submarine, which allowed SENNET to operate her diesel engines while submerged. After the overhaul, SENNET returned to Key West.
On 3 May 1952, Commander Julius I. Schocken, USN, relieved Commander Vaughan as Commanding Officer. During this period SENNET continued to conduct training of submarine and anti-submarine personnel at Key West and Guantanamo Bay, Cuba.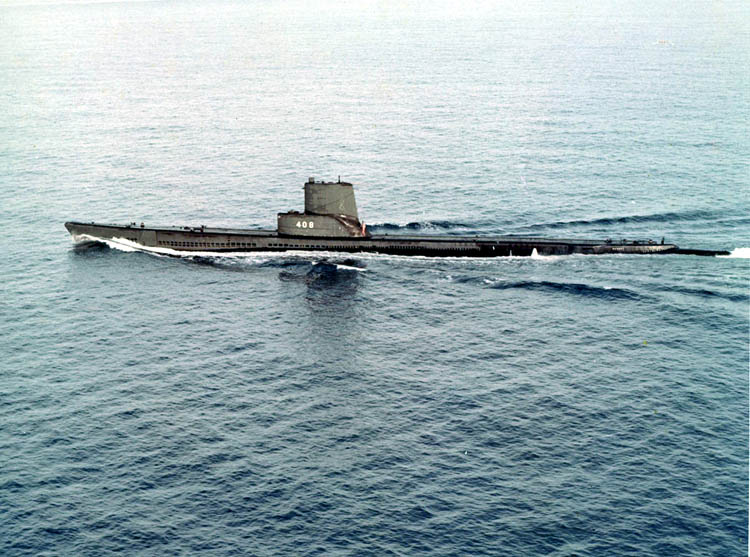 Commander Schocken was relieved as Commanding Officer by Lieutenant Commander Robert W. Netting on 6 July 1954, and preparations were begun for a deployment with the U.S. SIXTH Fleet in the Mediterranean. On the 4th of November 1954, SENNET departed Key West on her first deployment to the Mediterranean and services with the U.S. 6th Fleet. From her return on January 30th 1955 until August 1959, the submarine conducted local training and fleet operations with her squadron. In August 1959, SENNET was reassigned to Submarine Squadron Four (SubRon 4) and homeported in Charleston, SC. For the next nine years, SENNET operated from Charleston with the Atlantic Fleet, conducting operations all along the East Coast, in the Caribbean, and in the North and South Atlantic.
In August 1963, SENNET was assigned to participat in UNITAS IV, a six month operation in the South Atlantic and Pacific, involving units of a number of South American countries. During UNITAS IV, SENNET completed a clockwise circumnavigation of South America while training with South American navies, submarines, and air forces. UNITAS IV also provided an opportunity for SENNET's crew to visit many South American countries and to learn more about their cities, peoples, cultures, and customs.
SENNET spent most of 1964 providing services in the Mid-Atlantic area, however, a two month period was spent in Guantanamo Bay, Cuba providing submarine services to the Fleet Training Group. 1965 again found SENNET providing services in the Mid-Atlantic area with a short visit to Curacao, Dutch West Indies.
In 1966 and 1967, SENNET made two trips to Guantanamo Bay, Cuba to provide services to the Fleet Training Group. From August to December 1967, SENNET circumnavigated the South American continent for a second time (this time in a counter-clocwise direction) during her participation in UNITAS VIII.
In February 1968, SENNET deployed again to Guantanamo Bay, Cuba and the Fleet Training Group for two months. Through the summer and fall of 1968, SENNET continued a busy schedule of local submarine and anti-submarine training operations all along the East Coast. While at sea conducting Anti Submarine Warfare (ASW) training operations with a Naval Air Squadron from Jacksonville, FL., SENNET received orders to return home.
USS SENNET surfaced for the last time and brought her crew home.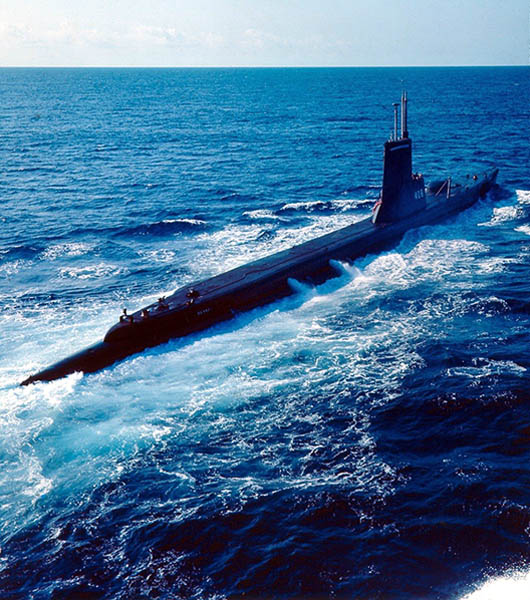 In November 1968, USS SENNET (SS-408) was found materially unfit for further naval service. She was decommissioned and stricken from the list of Navy ships on the 2nd of December 1968. After decommissioning, SENNET rendered one last vital service to the Navy by becoming a valuable source of much-need spare parts and repair items for other Atlantic Fleet submarines.
Finally, on the 18th of May 1973, her hull was sold to the Southern Scrap Metal Co., Ltd. in New Orleans, LA. On 15 June 1973, SENNET was towed out of Chasn harbor. It was her last underway.
Farewell to one of the finest ladies of the United States Submarine Service. She is gone but not forgotten.
USS SENNET (SS-408) received four Battle Stars for her World War II service.
USS SENNET's Commanding Officers:
Commander George E. PORTER, USN
Lieutenant Commander Charles R. CLARK, USN
Commander Joseph B. ICENHOWER, USN
Commander Francis T. COOPER, USN
Commander Henry L. VAUGHAN, USN
Commander Julian I. SCHOCKEN, USN
Lieutenant Commander Robert W. NETTING, USN
Lieutenant Commander Walter J. CZERWINSKI, USN
Lieutanant Commander Armand F. F. LEGARE, USN
Lieutenant Commander Maurice O. MUNCIE, USN
Lieutenant Commander Harry S. HART, USN
Lieutenant Commander Ewing R. McDONALD, USN
Lieutenant Commander Charles L. COTTER, USN
Commander Arthur R. THOMPSON, Jr., USN
Commander John T. O'BRIEN, USN
Lieutenant Commander John A. HOLT III, USN
---
Down Scope!
[BACK]